Mobile Apps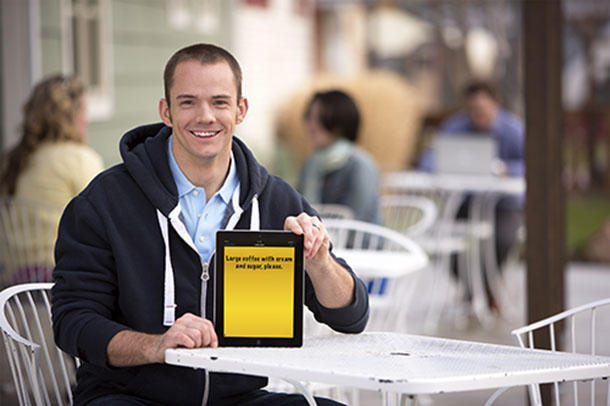 Sorenson BuzzCards
Type it. Show it.

Sorenson BuzzCards, an app for your iPhone®, iPod touch® or iPad®, is designed to help you communicate more easily with people who don't know sign language. The app works like a deck of flashcards. You type the message and show it to the person with whom you are communicating. The BuzzCards app makes face-to-face communication simple; just type it and show it.

Create and store cards ahead of time.
Make or edit cards on-the-fly.
Organize cards by category for ease of use.
Adjust font size for maximum readability.
No limit to the number of cards you can create.

Download Sorenson BuzzCards from the Apple App Store today!