Type it. Show it.
The Sorenson BuzzCards app simplifies face-to-face communication with people who don't know sign language. The app works like a deck of flashcards. Type a message and show it to the person with whom you are communicating. That's it!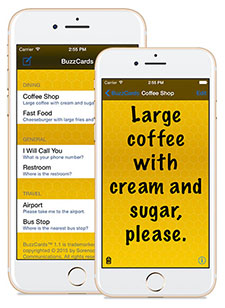 BuzzCards let you:
Create and store cards ahead of time
Make or edit cards on the fly
Organize cards by category
Adjust font size for maximum readability
Download the Sorenson BuzzCards app today!