THE FIRST ASL PHONE TREE

Sorenson Bridge offers efficiency in communication!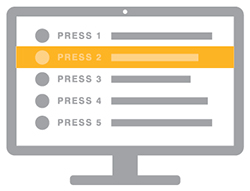 Users can now see and self-select phone extension options, rather than having to wait for the choices to be interpreted for them.
By implementing Sorenson Bridge, schools, businesses and organizations that serve the Deaf can enhance the way they conduct business and strengthen their relationships with the communities they serve.
Create your own visual phone tree – with customizable text, slates, graphics and videos
Design communication solutions to meet your organizations' needs
Make a great first impression by providing information in American Sign Language
Strengthen relationships with the Deaf communities you serve