The First Deaf Juror
September 7, 2012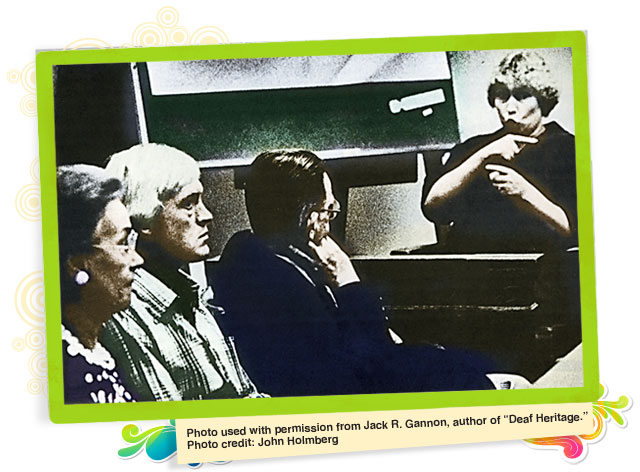 In August, 1979, John G. O'Brien, a Bellevue, Washington resident, was the first deaf juror in the United States to serve on a jury. Although O'Brien had been rejected for jury duty previously, the judge in the case agreed to provide an interpreter. The trial ended in an acquittal. While some opposed O'Brien's selection as a juror and the added expense of an interpreter, an editorial in the Seattle Post – Intelligencer at the time said, ". . . he has won a major battle in the war to secure for the deaf the privileges that the rest of us take for granted."
Share this story with friends.
---
9-1-1 Calling Becomes Available for Deaf People
September 5, 2012

Today, deaf people can call 9-1-1 emergency service using VRS, but it wasn't always that way. In the past, deaf callers used teletypewriters (TTYs) to place emergency calls. This process was slow, not deaf-friendly and people in emergency situations lost precious time.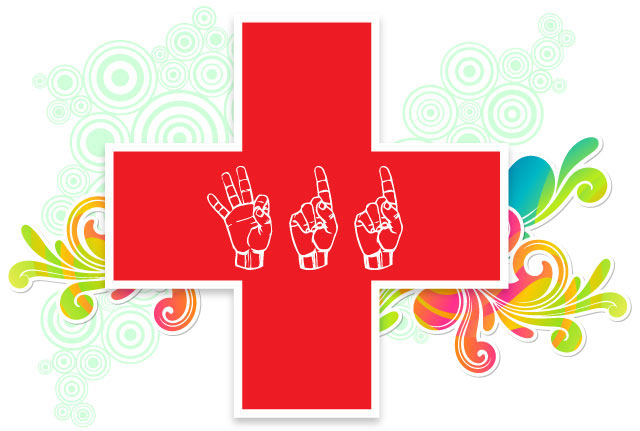 In 2008, the Federal Communications Commission (FCC) began requiring Video Relay Service (VRS) and Internet Protocol (IP) relay service providers to use existing 9-1-1 networks to route calls to the appropriate emergency response centers (i.e. fire, police, medical, etc.), or Public Safety Answering Points (PSAPs). This order was significant because it ensured callers using VRS and IP relay service would receive "Enhanced 9-1-1 service," which means a caller's location information is passed through to the PSAP after the 9-1-1 call is received. The caller's location can be confirmed and emergency personnel dispatched. This "enhanced" process saves precious time in emergency situations and is functionally-equivalent to service received by hearing people.
Also in 2008, the National Emergency Number Association and the Association of Public-Safety Communications Officials worked together to develop and deliver important training packets to all 9-1-1- PSAPs throughout the U.S., encouraging them to train 9-1-1 call takers about potential VRS or IP Relay emergency calls. These efforts improved the overall efficiency of the 9-1-1 response system for all callers.
As a result, today we have functionally-equivalent procedures for emergency 9-1-1 calls for VRS and IP Relay users who may be in emergency or life-threatening situations. For more information, visit the FCC's website: www.fcc.gov.
Share this story with friends.
---
Gallaudet Students Demand University's First Deaf President
September 4, 2012
Share this story with friends.
In 1988, Gallaudet students staged on-campus demonstrations, demanding the appointment of the University's first deaf president. Their actions changed the attitudes of deaf and hearing people throughout the nation.
---
"Deaf Awareness" Celebrations Begin
September 4, 2012
Share this story with friends.
Learn about the people who established the term "deaf awareness" and the people and organizations who recognized the actions of various deaf leaders and community organizations.
Become a Fan

If you are a member of Facebook, become a fan of our page.

Follow Us

If you are a member of Twitter,
follow us.